Over here at True Lawyer, we run business with one thought in our minds: "You need to protect your business like a billion dollar brand."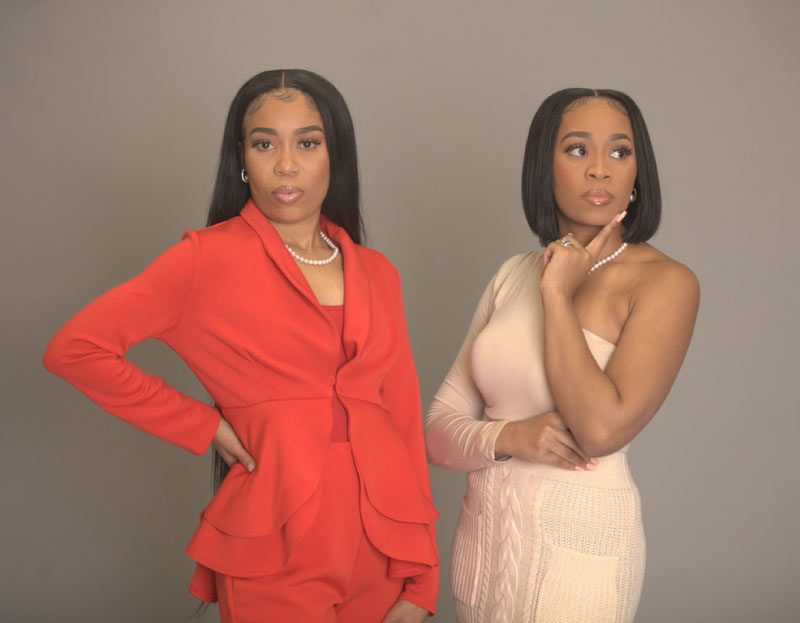 That's because we know that all big brands start "small" (At least that's what the business owners believe.) But we've seen "small" businesses grow into crazy big companies, and we know the importance of protecting that enterprise straight from the beginning.
When we started our business, we focused on the real estate side of things. We saw our calling to help people build their wealth through buying and selling homes. Quickly, our client base grew into those with businesses with growth potential. That's when we dedicated to add to our services and offer our expertise to generate wealth for business owners, too.
Our Goal:
To provide our clients with stress-free legal services (no crazy legalese speak over here). We know dealing with law can be overwhelming, so we'd like to take that frustration off your plate. You have other things to focus on instead, like where you're going to take your business after trademarking your genius or the next property you're going to add to your real estate portfolio.
Frequently Asked Questions
What state are you licensed in?
We are licensed to practice real estate law in the state of Illinois. However, trademarks and copyrights fall under federal law, so we can assist with those throughout the United States.
What if I'm not in the Chicago area?
We have a virtual law office! Regardless of where you are physically, we can meet virtually and securely 24/7. Once you register for the Virtual Law Office, you'll have access to your own secure and private Client Portal where you can check the status of your legal services, ask me questions and upload important documents.
Are my legal documents safe in the Virtual Law Office?
Absolutely! Our software uses a level of security comparable to what online banks and government agencies use. All of our communications through the Virtual Law Office are encrypted, completely secure and use the highest standards of secure HTTPS.
Could my documents get lost through the Online Portal?
Your documents are backed up on secure servers, which automatically make copies kept in multiple locations. This significantly minimizes the risk of data loss compared to conventional backup systems.
Do I have to use the Virtual Law Office?
Nope. While many of our clients find the virtual office convenient, we also work with our clients in the traditional sense. If you are in the greater Chicago area, we can meet in person to discuss your legal needs.
Do I have to be an investor to hire you for real estate?
No. Though we do the majority of work with real estate investors, we are happy to work with anyone ready to buy and sell a home. Whether it's your first time or one in a million, we're happy to help.
Do you work with wholesalers?
Yes, we do! Please note that you must be in compliance with Illinois State Laws.
Can you review my wholesale contract?
Unfortunately, we do not review contracts a la carte at this time. If you would like to have a custom purchase and sell agreement and/or assignment contract drafted, please email us. Pricing starts at $600.
Do you offer Tax Lien and Deed Coaching?
Yes we do! Our Tax Lien and Deed coaching is a non-legal program to help you understand your financial options. Please schedule a 10 minute profit call to discuss whether this program is a good fit for you.
Is there a consultation fee?
Yes. Our office charges a $150 30 minute consultation if you need legal analysis on a specific matter. If you retain our services within 7 days, the fee will be applied to your total balance.
Wholesalers are required to pay a non-refundable deposit of $250. This fee will be applied to your account. If the deal does not close, the deposit will go toward the firm's administration costs.
Traditional Real Estate buy and sell transactions do not require paid consultation if you have an executed contract. Please email your contract to: info@truelawyer.com
Why is there a consultation fee?
We understand that many clients need specific legal advice starting day one. Due to legal liability, we ask for a consultation fee as a way to retain our firm services.
We do offer a 30-minute meet and greet to see if working together is a good fit. However, if you submit a question that requires legal analysis and a legal opinion, you must schedule a consultation.
This sounds great! How can I get started?
We are glad you're choosing us! Please send us an email or call (312-442-0057) to schedule your consultation. During our consultation, we'll learn about you and your situation, discuss your specific legal needs and answer any questions you may have.
From there, we'll send you all the information you'll need to register for the Virtual Law Office where you'll access your invoice. We'll also send you an engagement letter and intake form so we can start your case.
Virtual Law Office
(Clients only)
We ask that our current clients please use the secure Virtual Law Office to check your status, open a new matter, and receive legal services when you need them 24/7.
If you have any questions, please feel free to contact us.